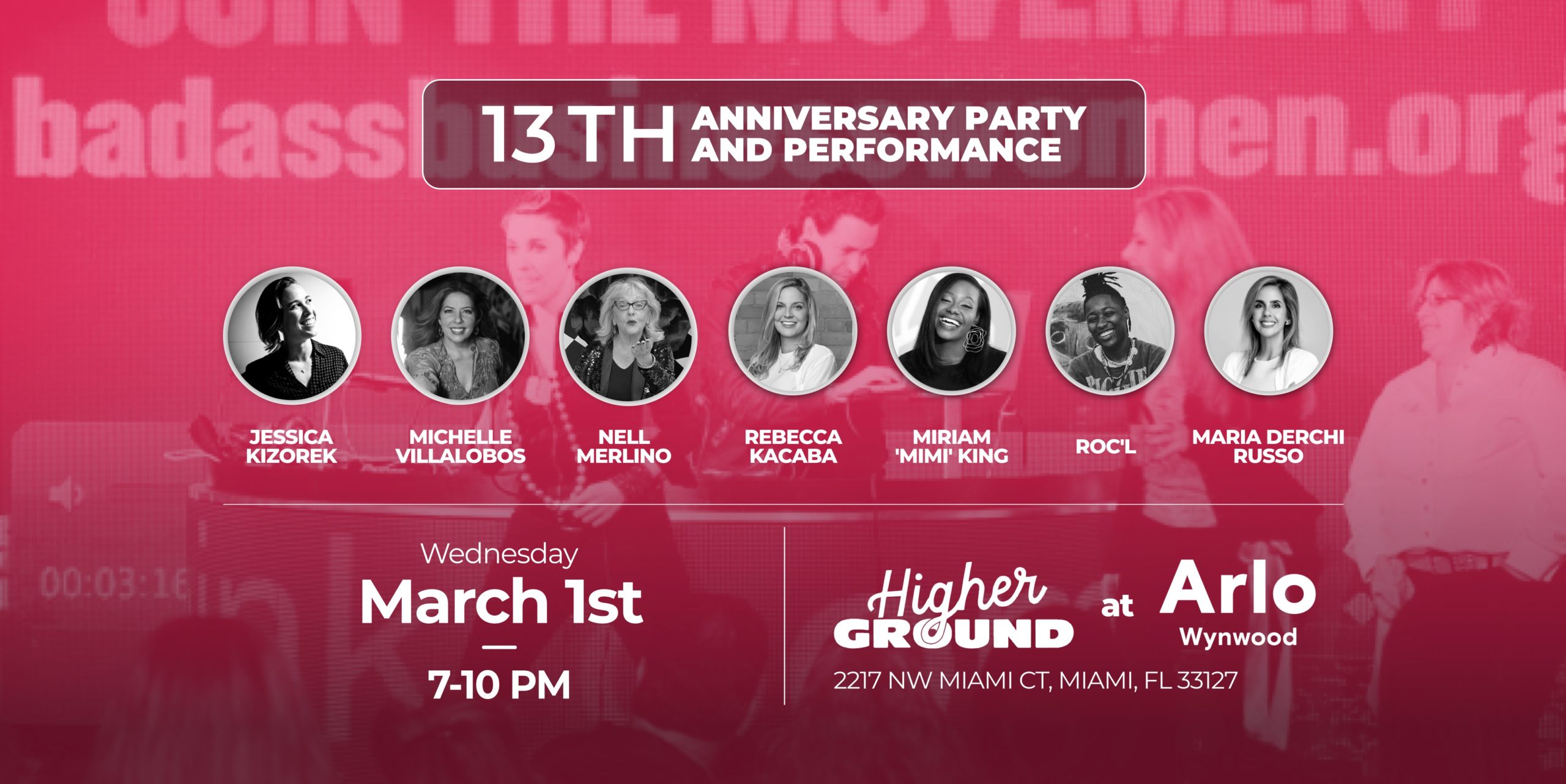 Women in business face systematic barriers like gender bias, lack of mentorship, mono-cultural representation, work-life balance issues, pay disparities, and limited access to capital. Despite progress, there's much work to do for gender equality in business for women and nonbinary individuals.
To break down these barriers, we must prioritize inclusivity and diversity in the workplace. Staying informed and advocating for change is crucial for women and nonbinary individuals. Together, we can create a more equitable and inclusive business environment for everyone.
We are proud to continue supporting and empowering women in business. Our goal is to provide women with the resources, community, and access to capital they need to succeed in their careers.
We produce affirmation content for businesswomen. Some of our tracks contain sound frequencies, bi-neural beats, hypnotic languaging, and subliminal messaging.
A grassroots community challenging businesswomen to bring out their "Inner Badass"
Build Alliances Not Rivalries
Are you one of us?
Join Conferences. Hear Keynotes. Enjoy Networking. Party time!
Learn Entrepeuenurship. Master Business. Give Philanthropy. Create Art.
Explore Travel. Conduct research. Write. Speak with purpose.
Produce Videos. Plan Events. Communicate. Advocate for change.
US STATE DEPARTMENT SPEAKING TOUR
As part of President Obama and Ambassador Kennedy's support for Shinzo Abe's "Womenomics" initiatives, the US Embassy in Tokyo hired Jessica Kizorek to give a 5-city speaking tour around Japan empowering Japanese women to enter the workforce, climb corporate ranks, and start new businesses. She also served as a TOMADACHI business plan judge. Jessica addressed students, working women, government officials, media outlets, supportive men and corporate executives who have a strategic vested interest in seeing Japanese female professionals thrive.
Badass Businesswomen: The Manifesto. 
The Badass Business Women movement is not for everyone. It's for those who are edgy, clear about their goals, hungry to take action, and ready to unleash their inner badass. If you're one of us, get inspired by paging through "Badass Businesswomen: The Manifesto" and get your creative juices flowing. This manifesto is a guide for thinking big and taking bold actions towards your goals.
Jessica Kizorek and Michelle Villalobos were recruited to teach personal branding to models in the Amazon Prime TV show "Ocean Models" set in South Beach Miami. With Ocean Models as a sponsor, the stars of the show showcased their stunning looks and pitched their businesses to a captivated audience at a Badass Businesswomen event. This collaboration empowered the models to make a splash in the industry and showcased the importance of personal branding in the business world.
JESSICA KIZOREK IN THE MEDIA
"SO MANY OF US are waiting for someone to notice us. Why aren't we announcing who we are and the big things we are capable of? What this world needs is more Badass Businesswomen – women embracing their unique edge, who think big and act in the face of their fear."